Last time we invited Ms. Hallen to share information about the PVC tarpaulin industry. This time, we invited another guest, Ms. Alice, the sales manager of JUM Europe, to explain the application of PVC Materials in Tents and Shades. Ms. Alice serves several European customers of the company, with sales of more than ten million yuan (RMB). With nearly 15 years of experience in PVC Tarpaulin, she provides the best solution according to the needs of customers and has become an encyclopedia of the industry by customers.
Okay, let's get to the topic. . .
Hello everyone! I'm Alice and I will tell you a little information about PVC tarpaulins in the form of a question and answer. Okay, let's get started. . .
1. What kind of yarns are used for our PVC fabric?
High tenacity polyester yarn in the middle. Anti-wicking yarn is a good option for keeping the tents clean. We use 1000D, 1300D, 1500D usually, plain weaving, and panama weaving. Depends on the strength and elongation required.

2. How are they produced?
Knife Coating 3 layers on both sides, first coating—surface coating—lacquering. Roof materials need opaque, the first coating always in black, then surface coating white or beige. The final product looks blockout. If there's no need for opaque, such as for tent walls or shades, full white or full beige are more popular. After coating the PVC, we put lacquer on the top surface. The lacquering has two types as mentioned above, Acrylic and PVDF, used in different fields. I will talk more details about this later.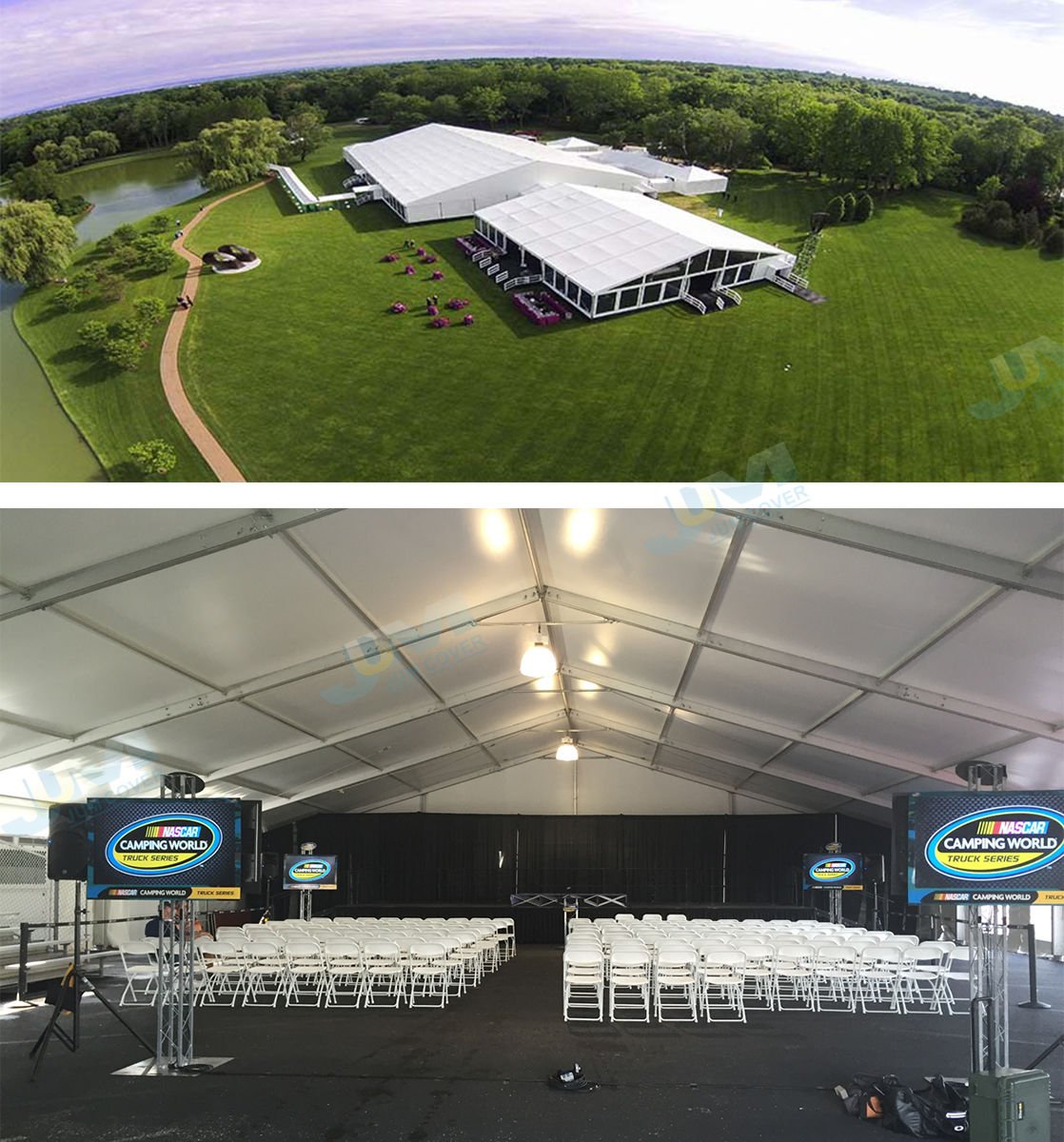 3. Which kinds of materials are used more for tents?
650gsm to 850gsm, 1000D*1000D, lacquering is always suitable for various tents, such as event tents, party tents, holiday tents, multi-sided tents, dome tents, warehouse tents… The wall with 650gsm in white or beige, roof can be 750gsm or 850gsm blockout. All materials have to be with lacquering, flame retardant, and good anti-UV. For tents, Acrylic lacquering is enough. It can be used at least 5 years outdoors with no problems and it's very easy to clean.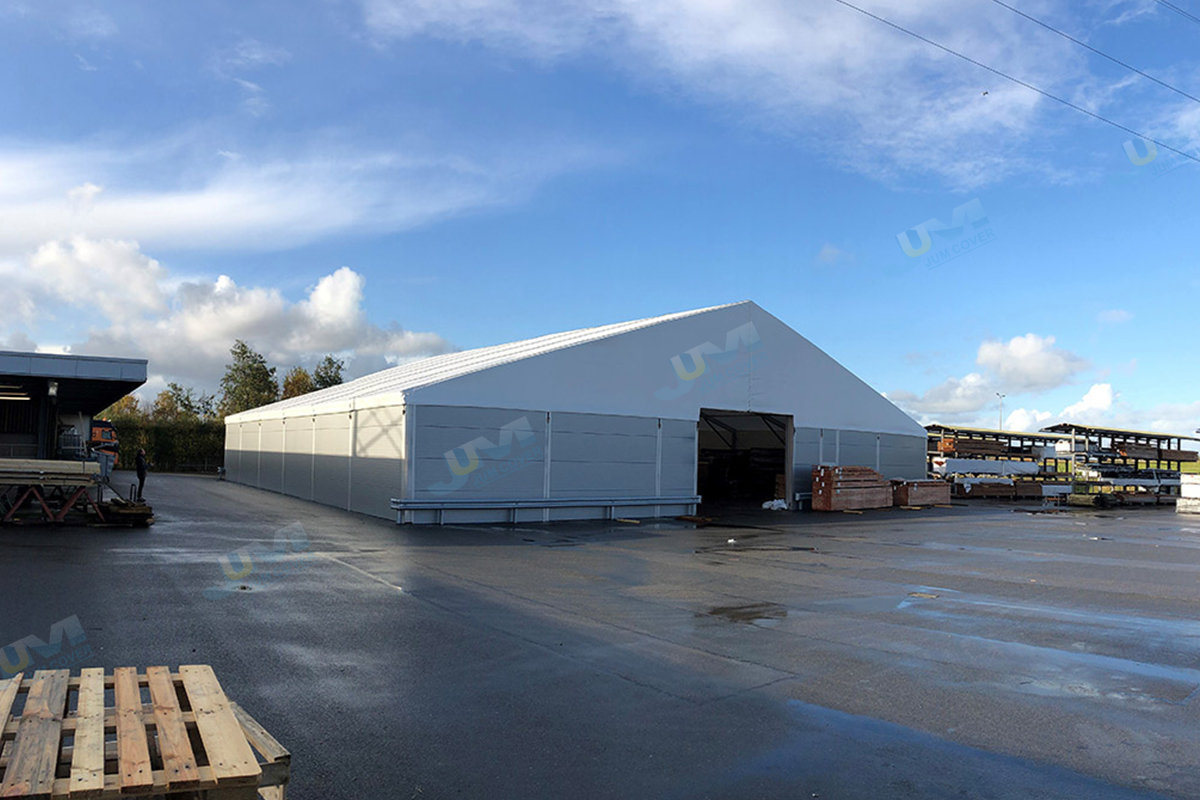 4. What kind of materials are used more for car parking shades?
950gsm to 1100gsm Panama weaving with PVDF lacquering. PVDF lacquering with 10 years UV degradation, excellent quality for car parking shades. A car parking shade is a wonderful product to protect your cars in extremely hot environments during summer and cold snowy weather in winter.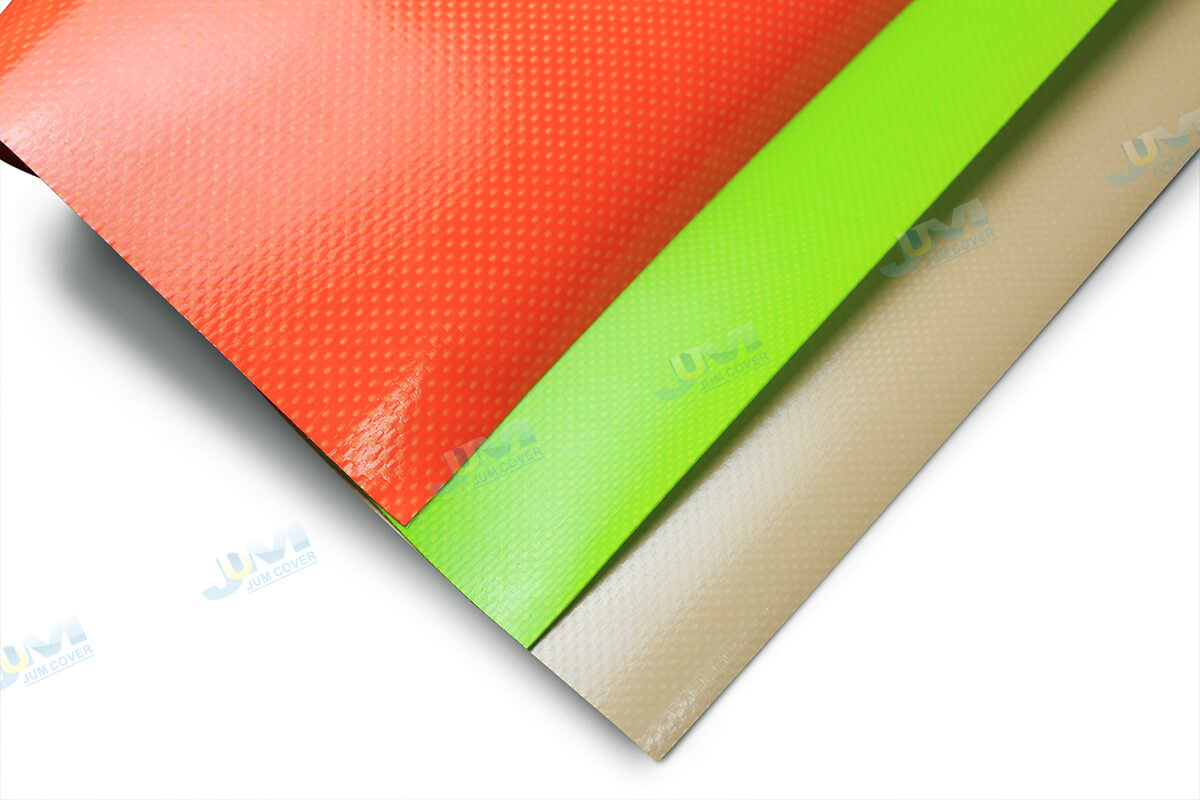 5. What kind of materials are used more for PVC shades structures?
1050gsm to 1400gsm Panama weaving with PVDF lacquering. As we know, PVDF lacquering has an excellent anti-UV which is good for outdoor use. With 1050gsm to 1400gsm, it reaches high strength and lower elongation, for long-term stable-looking structure. It's anti-wind, rain, snow, bright sunshine. Popularly used in stadiums, gas stations, hotels, amusement parks, and water parks. For various construction structures, tensile sail shades, awning sun shades, beach sun shades, umbrella sun shades…
For more questions, please click on the lower right corner of the website or send an e-mail. Ms. Alice would be happy to answer your questions.