How to Clamp a PVC Tarp on a Two-inch PVC Pipe
The answer to this is Snap Clamps. There are heavy-duty and light-duty Snap Clamps. Be sure to choose ones that are appropriate for your PVC Tarp depending on how heavy it is and how sturdy you want it to be.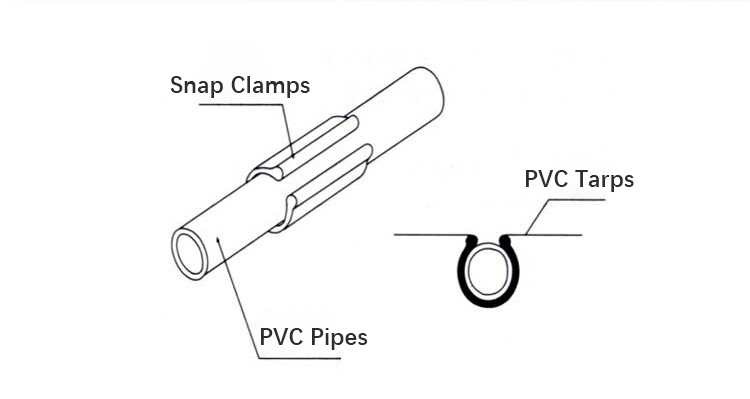 Snap Clamps (also known as Fabric Clips or Pipe Clips) are used to attach PVC tarps to tubing or PVC pipes. These clips have been UV stabilized for extended life in outdoor use. They are designed for use with Schedule 40 or Furniture Grade PVC.
The inside Diameter (ID) of clamp is 2.20 in. It fits around 2" PVC pipe with an outside diameter (OD) of 2.375 inches. The allowed range is 2.371"-2.379"
They are compatible with any types of pipes including PVC. Four-foot sections are great for covering long runs of PVC tarp material at a time. Also, it is useful if you want to cut your own specific lengths or having it customized.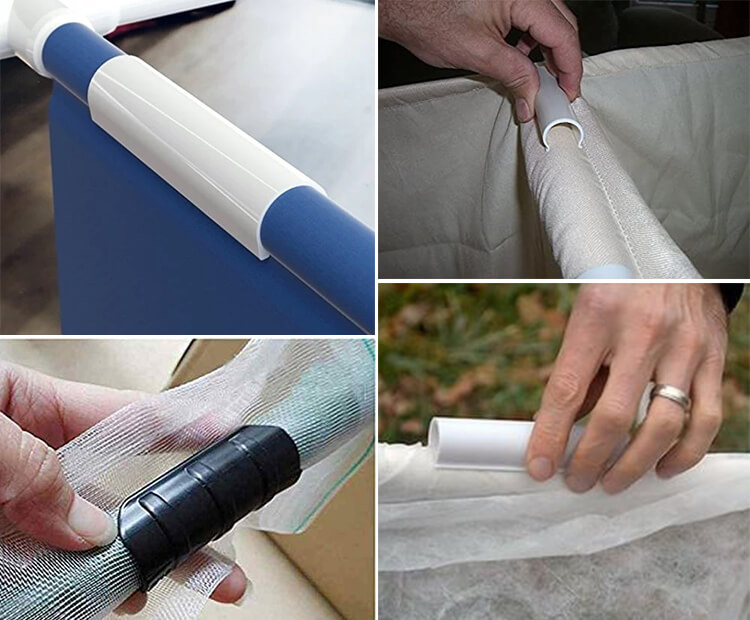 How do you install Snap Clamps to the pipe? Put the pipe under the PVC tarp depending on where you want to place it. When you clamp down the PVC tarp on to the PVC pipe, don't just snap it on horizontally. Start pushing down on one end and slowly clamp down the whole thing.
Snap Clamps are for applications that lets you frequently take the clamp on and off.
In rainy or windy areas, a self-tapping screw or Grip Clamp can be used to hold the snap clamps more securely.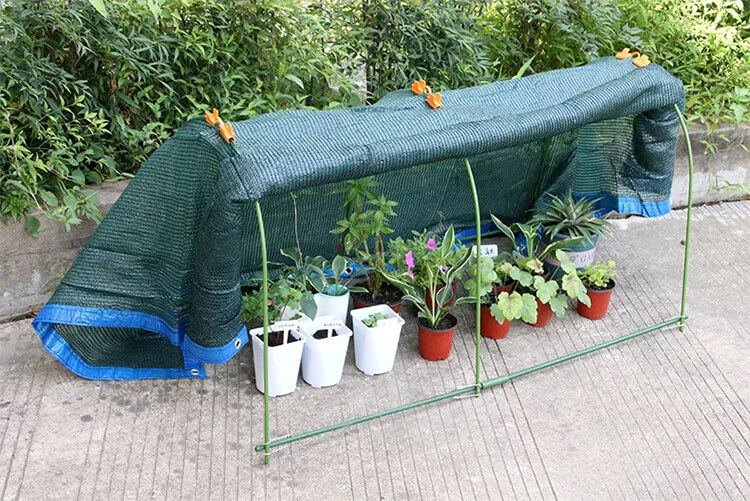 Snap Clamps are available in 4-inch and 48-inch length. The 48-inch pieces can be used as one clamp or can be cut into custom sizes. It's better to purchase by the box to save much.