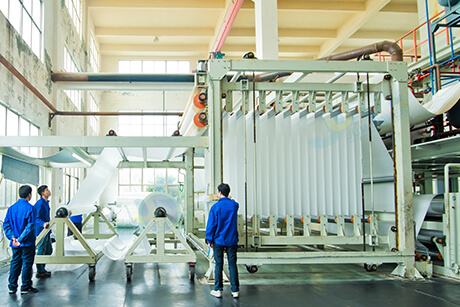 From the basic composition of the material, it can be divided into three parts, namely base fabric, coating (or film) and surface treatment. If the adhesion between the main coating and the fabric is not good, it will seriously affect the performance and durability, so sometimes an adhesive layer is applied in the middle to strengthen the adhesion between the main coating and the fabric. If the main coating is laminated (the main coating is first formed into a film, and then attached to the fabric), there must be the adhesive layer (agent) to help adhesion.
The base fabric is mainly polyester fiber and glass fiber. In terms of physical properties, glass fiber is heavier, nearly twice that of polyester fiber, its strength is about 3 times that of polyester fiber, its tensile strain is only about 1/5 of polyester but its elasticity is about 7 times that of polyester. The strength, elasticity and tensile strain exhibited by glass fiber are far superior to polyester fiber, and at the same time it has excellent fire resistance, therefore, from a functional point of view, glass fiber is the first choice. However, the strength of glass fiber will decrease slightly in a humid environment, and because glass is a brittle material, the fiber diameter of about 3 microns is more suitable at present, and the changes that can be made on weaving are not as large as polyester fibers.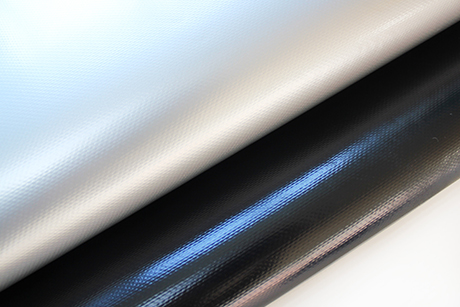 Although the basic physical properties of polyester fiber are not as good as glass fiber, the fiber diameter and weaving method are more diverse, so the fabric is also more diverse. Therefore, different designs can be made for different purposes and requirements. If matched properly, the strength may not be guaranteed to be worse than glass fiber. At the same time, polyester fabric is often matched with PVC coating, so the overall cost will be relatively cheap, and it is not weaker than glass fiber in market competitiveness.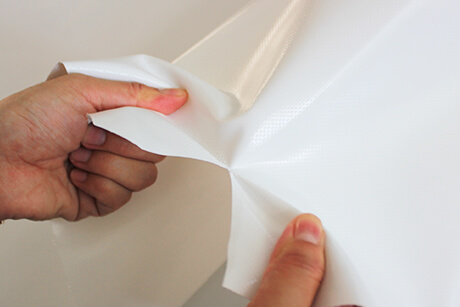 On the whole, suitable fabrics should be selected for cost, strength, durability, heat resistance and fire resistance.
Comparison of physical properties of various components




Polyester fabric

glass fiber fabric

Main coating

PVC

PVC

PVC

PTFE

Silicone

Surface treatment

Acrylic

Laminated

Knife Coating

None

None

Service life

(Year)

8~10

12~15

12~15

>30

>30

Anti-aging

Fair

Good

Good

Very good

Very good

Self-cleaning

Fair

Good

Good

Very good

Fair

Light transmission

Good

Good

Good

Good

Very good

Fireproof

Very good

Fair

Good

poor

Fair