Heavy Duty Tarps are the leading choice for the vinyl tarp buyers focused on long lasting quality along with great value. Our heavy duty tarps are engineered to the highest standards in the industry.The industrial quality of our heavy duty tarps makes them perfect for covering equipment, cargo transported by wagons, hay bales, RV's and many more. They are also ideal for agriculture applications. We offer the widest selection of grades, weights, and colors in standard and custom option sizes. In addition, The most demanding jobs can be handled by the heavy duty vinyl tarps. They are tough against tearing and abrasions. The incredible strength of the heavy duty vinyl tarps makes them suitable for covering jobs in the industrial and agricultural sector.You can easily and quickly tie down the tarps with the grommets found on the sides. The grommets are rust resistant so they won't stain the fabric. The tarps are also made extra tough by the heat sealed seams.These tarps can withstand different weather conditions and environments. They will not degrade from frequent exposure to the sun because they are treated against ultraviolet rays. These covers are waterproof so they can handle the rain and the damaging acts of liquids.
Product Overviews
This item is mainly applied for side curtains in European Countries and Australia.

The Knife Over Roll Coating and special varnishing technology makes the fabrics with long time durability,UV resistance,high tensile and tearing strength.
Fire Retardant is optional for this item.
High tensile strength (The widest span can reach 150m without the roof and pillars)
High tearing strength (Resist against 12 grade typhoon)
1. Safe, Environment friendly,Good thermal insulation and sound insulation performance;
2. Water-proof, anti-leakage and Anti-UV;
3. Good weather resistance;
4. Strong Self-clean;
5. Lower construction and management cost than other building types;
6. Easy installation and Good connection (Short installation period, Easy to connect with other buildings or move as the whole set in any situation and different terrains);
7.Durable for 10 years under normal usage.

Application
1.Truck side curtain,Transportation cover:This item is mainly applied for side curtains in European countries and Australia.
2.Truck cover,Side curtain:Light weight and more cost effective fabrics for side curtain in European countries and Australia;Ultra high tearing strength is necessary for U.S market.
3.Industry tent,Architectural membrane:For exhibitions,stadiums,sporting events as well as park decoration.
4.Tent,General cover:For festival celebration,marquees and private parties with UV and cold crack resistance.
5.Inflatable products:This ultra high tearing strength fabrics are applied for leisure or for emergencies,such as air jumps, bouncy castles,rescue vessel,inflatable jack and emergency sliding board.
6.Banner&Construction safety net(PVC dipped mesh):Mesh for safety net,cushion underliners are more and more popular now.
Sports Grounds: Stadium, Gym, Natatorium, Coaching Centers etc.
Commercial Facilities: Marketplace, Shopping Mall, Hotel, Resterant, Building Gateway, Gardens in community, Pedestrain Mall, Landscape etc.
Transportation facilities: Airports, Train Stations, Bus Stations, Toll-gates, and Parking Lots etc.
Industrial facilities: Workshops, Warehouses,Green Houses, Logistics Centers, Large-scale Carports etc.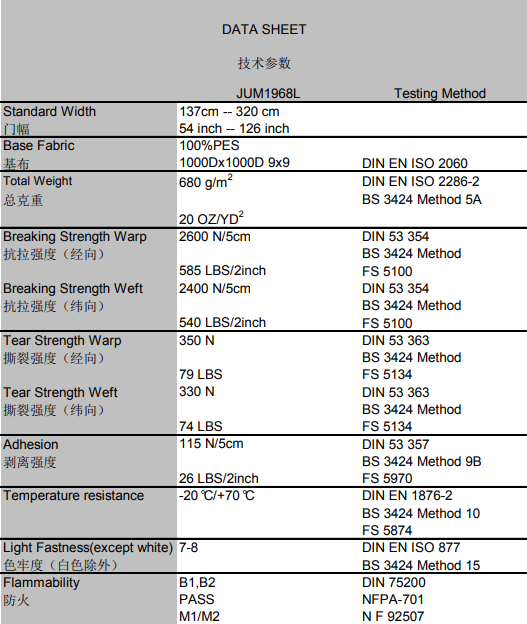 Heavy Duty Tarp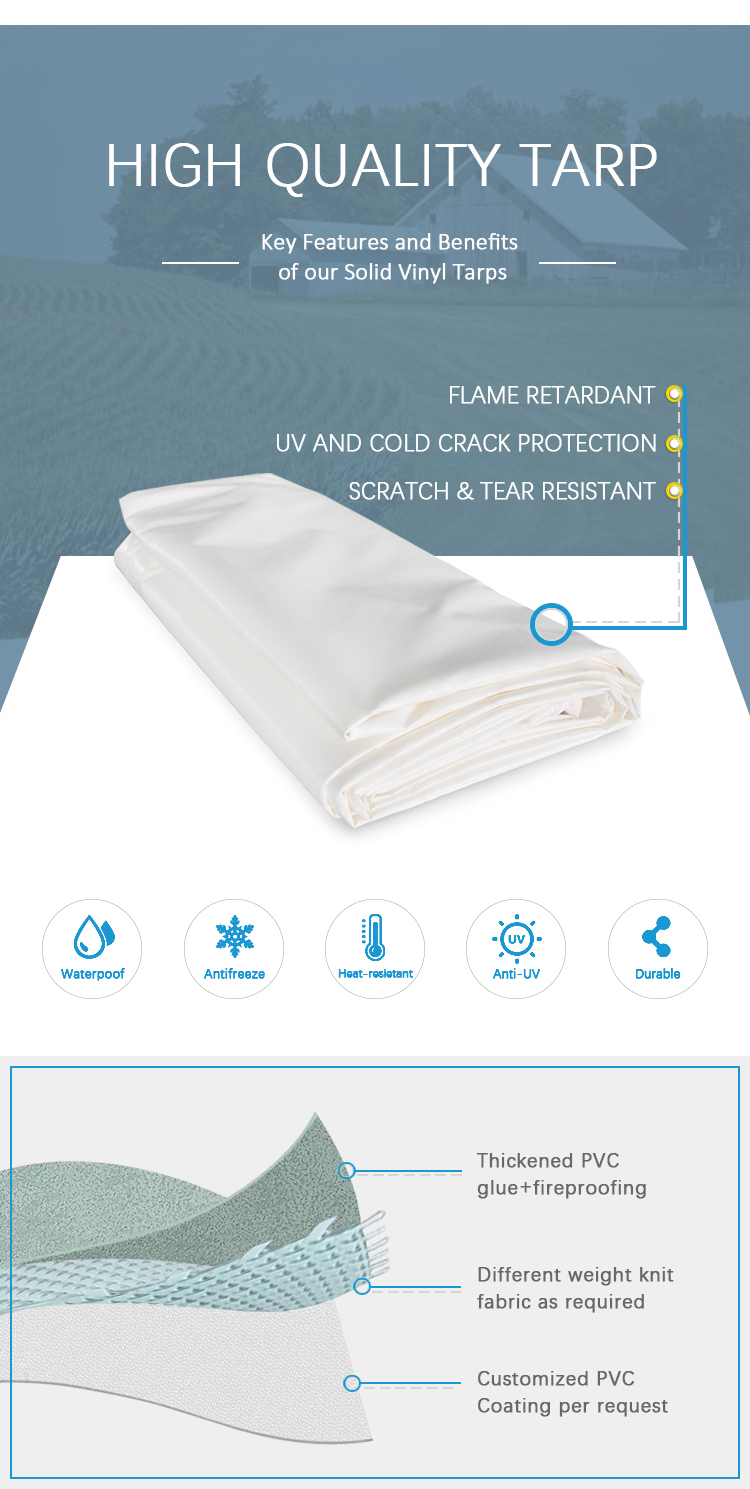 WEAR RESISTANT,HIGH
STRENGTH POLYESTER YARN
Base fabric is made of high strength
polyester fiber,High density weaving,
Super durable.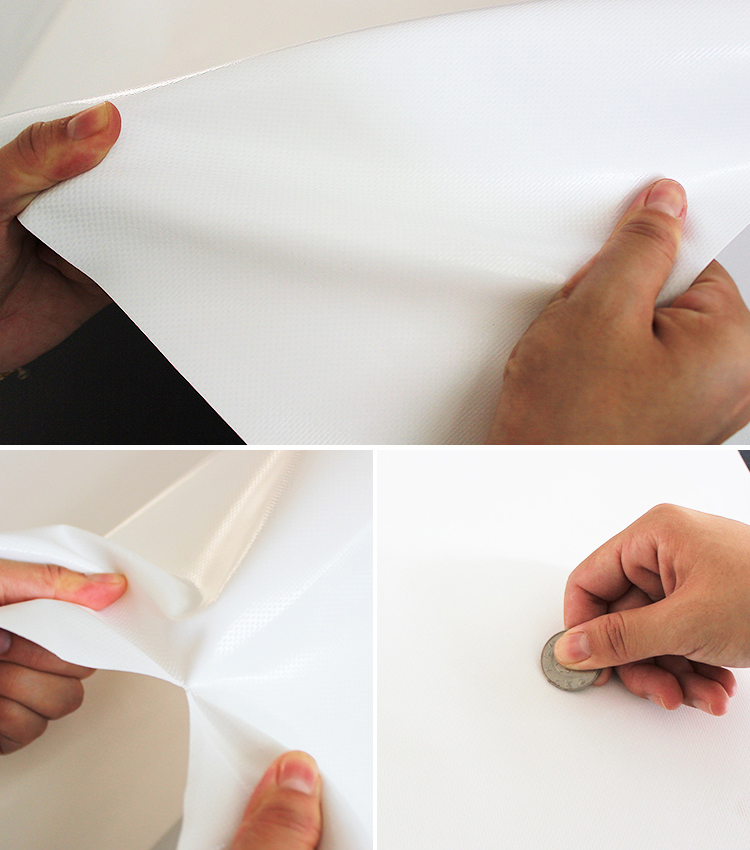 DOUBLE-SIDE PVC COATED
WITH FLAME RETARDANT
Added with flame retardants
and smoke suppressor.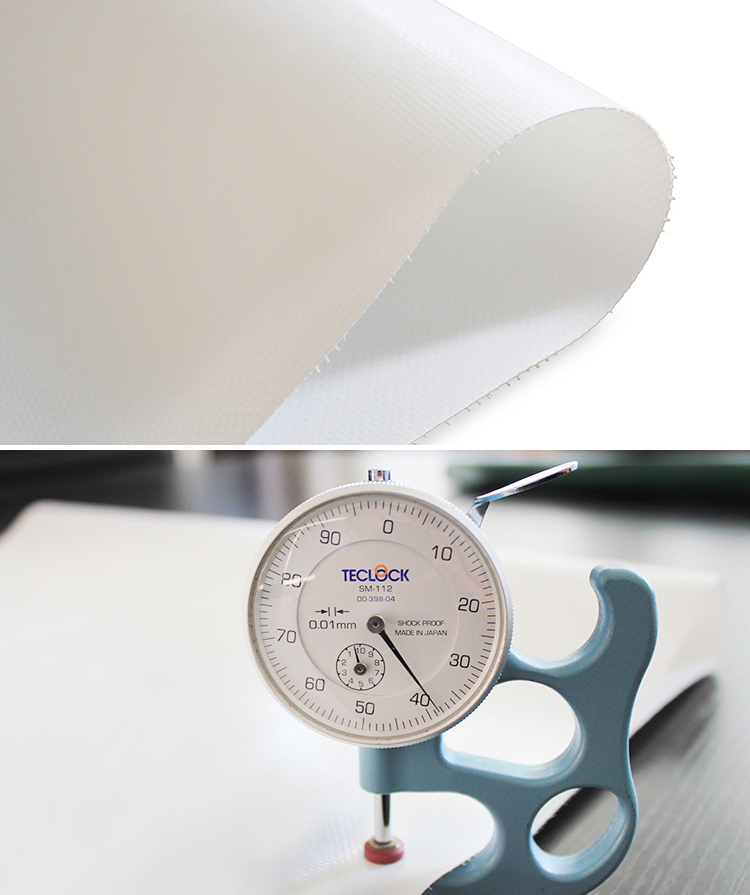 DOUBLE-SIDE
WATERPROOF COATING
Waterproof coating
Meeting water can instantly gather water droplets
Water can be stored as a pool.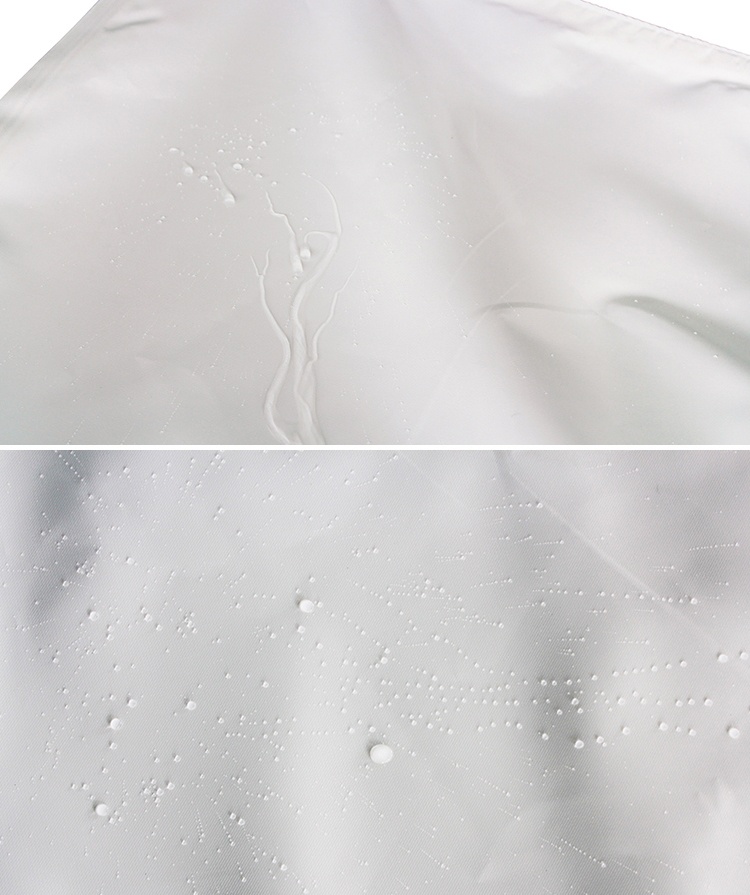 ACID, CORROSION
AND OIL RESISTANT
Sturdy material.
Anti-mildew.
Able to cope with severe weather and harsh environment.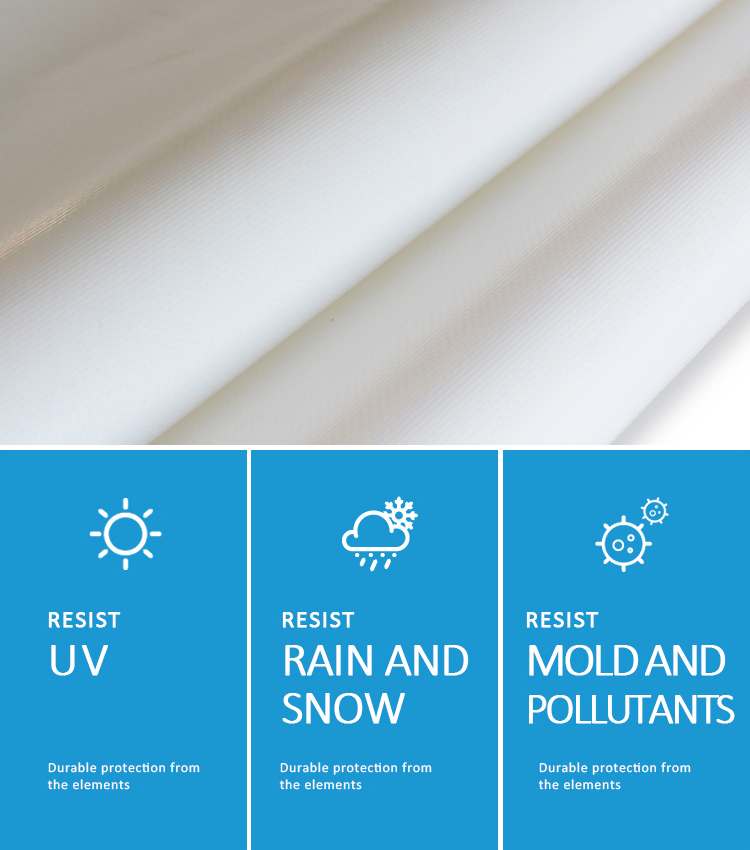 TECHNICAL DETAILS REFLECT
HIGH STANDARDS EVERYWHERE
High Frequency Welding.
Uses a variety of wrapping technology.
Color and tension are strictly monitored.